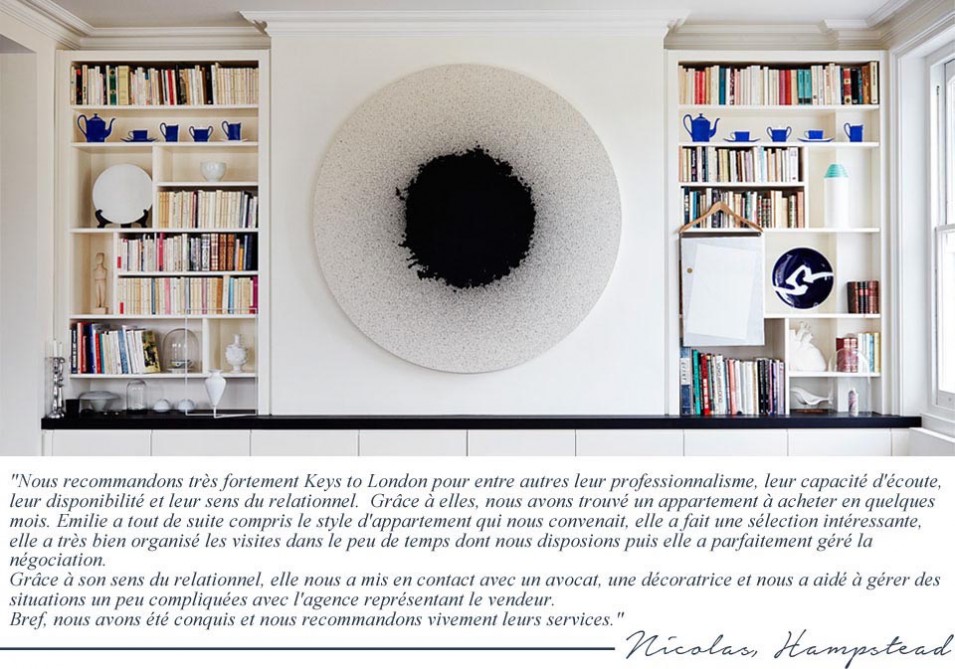 Buying in England and in France are very different processes.
With 10 years of expertise, KEYS TO LONDON will be by your side during each step of your acquisition :
An initial study to define what you're looking for: feasibility of your request, market study in the different selected neighbourhoods, and information on the costs associated with the investment.
Help preparing your buyer's file, introduction to loan specialists and competent ​solicitors​.
Pre-viewing of selected properties before we visit them together.
Negotiation of the purchase price and the offer's conditions.
Active communication between all parties involved to bring swiftly the puchase to completion.
Giving you access to reliable specialists to perform the home "survey" and also different professionals for eventual improvements (architect, designer, decorator…)
In the case of a « buy to let », we will also help you find a ​tenant.
Call us to discuss your project; we will make you a fee proposal.